Das European Autohaus is rated 4.8 out of 5 based on 128 reviews from around the Web.
Great shop, very knowledgeable and always looking out for their customers

Without to much effort the team at Das Autohaus picked up the car and repaired everything efficiently. I would highly recommend.

Great guys and great work! They did my strait pipe and tuning on my TDI!

I have a VW CC 2010 - manual transmission, two-tone black and creme-color seats, beautiful car, and so fun to drive...

Excellent work, honest, and very friendly. I have used them for years and will continue to. The best VW and Audi shop in town!

Everything turned put great and I will be taking my car here for future tunes and performance upgrades for sure!

I am not one to write reviews, however when a business or service goes above and beyond and provides exceptional service, I do not mind sharing my experience.

Friendly and fast service! They don't honor the VW factory warranty, but I still come here for service check-ups with my new Beetle.

Awesome service, they even take pictures of all the work they do and email it to you with your own service points and when to service next.

When it comes to cars you want to feel comfortable - after all, you rely on your car every day!

It's difficult to find a trustworthy business and especially an auto mechanic. Christian and his team are the exception!

Good mechanic very expensive. Hes one of the few VW mechanics around

They provide quality work and are always honest with you. Their service is quick and they stand behind their work.

Christian and his staff are top rate professionals. I have been bringing my 2011 Golf TDI to his shop for about a year now.

The Best service in Houston PERIOD! I am an avid auto enthusiast. Have been working and dealing in cars since childhood.

If you think attention to detail and professional craftsmanship are important then this is your shop.

Christian is great to work with. They send an inspection report to your email while you're in the waiting room.

I've been bringing my 2006 Jetta here for about 4 years now. Christian is great...and patient when discussing issues about the car.

Came here to service my Audi A4 B8 and change out the wheel bearings and they did an immaculate job!

Great service and very knowledgeable staff. It was my first visit and is now where my car will be serviced.

Christians the man, very knowledgeable about any and everything VW and most Audis.

Absolutely love Rhonda and Christian. Das Autohaus was well worth the drive 45 minutes.

We are very pleased with the service. We'll be back, just turn up the heater in the waiting room because it was cold.

The service is impeccable. I have had all my minor and major repairs with them since 2012.

This place absolutely rocks and beats any VW dealership I have ever been in.

I have been going to Christian for a while now and every time I go, the service I receive is outstanding.

On a personal note, Christian is a very knowledgeable, passionate, and a very kind person- qualities lacking in most mechanics these days.

Christian is very knowledgeable and experienced. He really takes the time to explain things and gives a fair deal. They are truly top notch.

Great experience with modern methods and technology.

Christian knows his stuff and doesn't jerk you around.

They have always been very honest and upfront about what work they they were doing with the car. I have a question for Erick Realyvasquez ?

Brought our Audi TT for a pre-sales checkup, it all starts at the front desk with Rhonda, greets you at door with smile, Christian and staff, are a first class operation.

Christian and his crew knows their stuff when it comes to VW/ Audi. Thank You guys! You've definitely earned 5 stars and my future business.

This place is amazing!! Just got my stage 2 tune done on mine and my down pipe!! Great work great people!

Great work on my TDi! I now have a whole new car because of how much better it runs.

The best!! Christian is the most knowledgeable VW/Audi guy in Houston, dare I say Texas. Top notch staff and equipment.

Took my TDI jetta in for the 40k service and couldn't have been happier.

Great service, fair pricing. I trust them with my VW.

Honest, polite and professional!

Timely service and honest! I made the right decision on taking my VW to this shop instead of the stealership!

Very honest and trustworthy shop. Believe me because I worked in a mechanic shop and know about some of the tricks bad shops pull on you.

In Houston visiting family and our MB was running a little rough. Stopped in here and the owner came out and talked to me. Told...

I looked for this shop for a while and was greatly pleased with how I was treated.

This place is wonderful, I'm so happy my hubby found this place to take my 2006 vw new beetle tdi to get the dual mass flywheel changed out and tranny service, Christian handled everything, but all the guys were great, it was less expensive to take it here and they did great work !!

Thank you guys for great service!!!!!

Their service is quick, yet precise. I was updated every step of the way with ever detail and even shown the problems.

Excellent mechanic, very reliable and professional.

Shop and waiting area are nice and clean, even the bathroom. The owner seems to really know these cars and that is a plus.
Not many vehicles can claim to look as good as they first did after decades of use, in fact, only one brand comes to mind as looking brand new no matter the age: Mercedes Benz. Long representing a timeless style that suits drivers of all ages and any era and known for decades as the pinnacle of style, Mercedes has built and maintained a reputation as one of the most dependable luxury vehicles available. Never comfortable resting on their reputation however, Mercedes has continued to push the limits of comfort and power, consistently innovating and seeking ways to improve and accommodate all drivers.
Whether it's their sedans that give you a comfortable and reliable daily commuter, their SUVs that can safely seat your whole family and still offer plenty or storage, or their powerful sports cars that give new meanings to the phrase weekend joy rides, Mercedes is constantly defying expectations and raising the bar for all luxury vehicles.
Keeping these vehicles well maintained is an essential part of preserving the power and dependability that they're known for. Constant service checks via oil and fluid changes or full-points inspections will help make sure that your Mercedes is kept in peak condition. Something as important as this shouldn't be left in the hands of just anybody, and owners know to expect maximum performance and efficiency from their vehicle, but shouldn't you also expect that from the mechanics repairing it?
Das European Autohaus is your answer to finding experienced and passionate mechanics that know just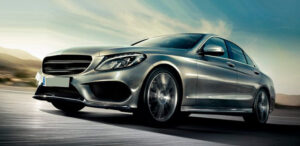 what your Mercedes needs. You shouldn't have to make exceptions when it comes to repairing your vehicle, when you make an appointment for your vehicle with us, you're choosing:
Fast and Friendly Service!
Certified Mercedes Technicians
Years of Experience Repairing European Luxury Vehicles
If you're in the Spring, North Houston, Woodlands, Cypress or Tomball, Texas areas and are tired of settling for unsatisfactory work quality or impersonal dealership experiences, then let Das European Autohaus' Mercedes specialists handle your vehicle's maintenance needs and leave you with a memorable experience and a car that looks as good as new.
Please call us or visit us today to schedule a service appointment with one of our master technicians.
Das European Autohaus received 5 stars out of 5 based on 18 reviews on Yelp.