Ongoing vehicle care and maintenance is critical for the overall health of your vehicle; however, even if you follow the routine maintenance schedule set forth by your vehicle manufacturer, things can still go wrong and require repair. One of the most important elements of ongoing vehicle care is fluid maintenance. The basic fluids your car needs to run efficiently are critical for general performance, and if one of them becomes contaminated or springs a leak, it can lead to devastating damages or at the very least an inconvenient trip to your automotive specialist.
While all the fluids are important, coolant is what keeps your engine running at the right temperature. Maintained proper levels of antifreeze can keep your engine cool when the weather is particularly hot, or warmer when the weather is frigid or especially cold. When your engine overheats, it can be a total disaster and most people are unprepared. Keeping an extra bottle of coolant in your car at all times is a good idea, just in case. Here is some more information about why your car might encounter coolant loss and how you can deal with it.
Cracked Hoses
Coolant is transported through your engine to the necessary components via hoses and tubes. Over time, these parts can become severely decomposed, corroded, or cracked, which can certainly lead to coolant leaks. You might experience a gradual coolant loss over time, or you may experience a drastic loss quickly—either scenario can be due to cracked or damaged hoses. You will want to get these replaced as soon as possible by an automotive professional.
Damaged Radiator Cap Seal
Just as with any regular item that needs to remain sealed, the main purpose of the seal is to maintain pressure beneath the seal. Your radiator cap is meant to maintain the pressure inside the radiator necessary to circulate the coolant properly. If the right pressure isn't maintained, for instance because the radiator cap seal is damaged or broken, then you may experience a loss of coolant or an inefficiency of the coolant.
Punctured Coolant Reservoir
One of the simpler reasons why you could experience a coolant loss, a punctured antifreeze reservoir is the best case scenario because it's the easiest to fix and usually the cheapest. Your coolant reservoir holds the excess fluid, and when it becomes damaged or no longer intact, it can cause fluid leaks that may appear concerning. Luckily, if there's a leak in the reservoir it can't cause immediate, devastating effects; however, the problem should be handled as soon as possible.
Malfunctioning Radiator
Radiator issues are common, but dreaded by most drivers on the road. They can be the most time-consuming and expensive repair to make when it comes to coolant loss as a symptom. Malfunctioning or cracked radiators can lead to severe coolant loss, and it is necessary to replace or repair the radiator. While radiator issues are usually more invasive, your car won't run effectively, or at all, without a functioning radiator.
Failing Water Pump
The water pump is meant to pump water to your engine to ensure that the coolant flows adequately through the necessary parts, keeping the engine at the right temperature at all times. When the water pump fails, the entire coolant system is compromised, and coolant can no longer flow through the engine block properly. While it is easy to overlook such components of your engine, having your water pump routinely checked during tune-ups and inspections can greatly reduce the risk of failure.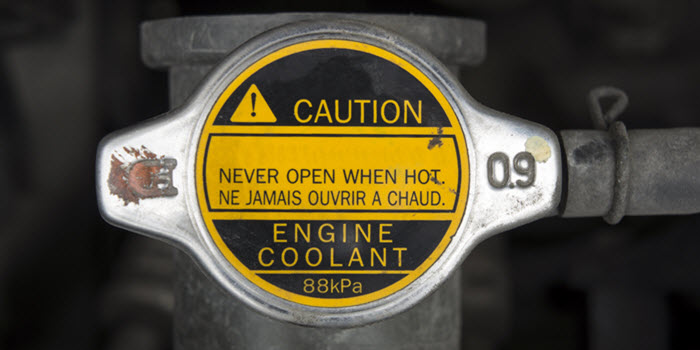 The professionals here at Das European Autohaus remain determined to provide the quality level of care and attention that luxury import vehicles deserve. Serving a wide range of clients in the Spring, and Houston, TX, areas, our certified technicians are experts in maintaining and repairing vehicles such as: Mercedes, BMW, MINI, Audi, and Porsche. We commit ourselves to ongoing automotive education, so we are always performing at the same level of dealership-quality care that such luxury brand drivers deserve and expect. If you think that your car is experiencing coolant loss, any of the above mentioned origin issues could be the culprit; however, diagnostic procedures are best left to our diagnostic experts with the proper equipment. To schedule a diagnostic inspection or to simply speak to a friendly staff member, contact us directly.