Locking your keys in your car is almost an inevitability, it is bound to happen at some point but knowing what to do and staying calm can help you resolve the situation as quickly and as hassle-free as possible. While you may think breaking the window is what it takes but there are much more modern methods to ensuring that you can keep your window intact and get your keys without causing damage to your vehicle's locks. These are just a few things you can do should you shut your keys inside your car on accident.
Some easy solutions
AAA or Other Emergency Service– A high percentage of AAA emergency calls involve keys being locked in the car. If you have an emergency service like AAA and there is no limit on your calls, the easiest, most convenient way to get your keys out of your locked card.
Have a Spare Key Made– Another easy solution that will hopefully avoid the emergency altogether, simply make a duplicate of your car key, keep it in your wallet or at home in a safe spot so that it will always be handy should you lock your keys in the car on accident.
Use Your Shoelace– A far trickier method that only works if your car locks are unlocked by pulling up, all you need for this is a shoelace. By tying it into a loop, slipping it into the vehicle either through a slightly open window or by prying the door slightly, and getting it around the lock, you can tighten the lace and unlock the door. It may take a few tries but there are countless tip videos online that will help show you how to get it accomplished in no time.
A Bent Piece of Plastic– It should not cause any damages to the paint of your vehicle, and if you are able to slip it in through the crack in the door, a plain piece of plastic is easily maneuverable and if you have the type of lock that unlocks by pulling up, then this is a possible method that will cause minimal damage to the car cosmetically.
Police/Security Assistance– Whether public safety or a police officer, you can always ask them for help as most officers carry an effective car opener tool kit. However, it is never a high priority for them and may take an extended period of time, so if you know they are not too busy or know the person you would be asking, it will likely be a more fruitful option.
Use a Slim Jim– Popular in movies and television shows, slim jims are actually a viable method to open a locked door to retrieve your keys. If you have a slim jim available to you, a quick search online will yield countless results to help you properly use it and get your door unlocked fast.
Inflatable Wedge/Complete Toolkit– If locking your keys in your car is a repeat issue for you, it may be wise to invest in an inflatable wedge that can open the door a bit without damaging the vehicle, giving you an easier time to use a shoelace or other item to release the lock. They also make toolkits designed specifically to help you unlock the door should you lock your keys in the car, with minimal damage or issue to your vehicle. If you think it will likely be a one-time instance, then these options are a bit expensive to consider and you would likely be better off choosing a different, more cost effective method.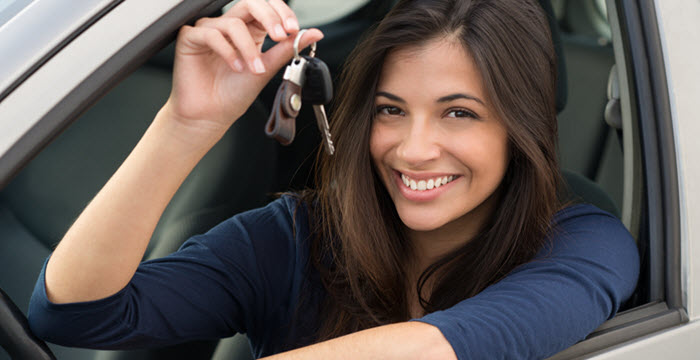 Summary
Locking your keys in your car is something that most drivers will have to deal with at some point in time, however, advancements in technology are making it easier to retrieve them with minimal damage. Aside from the toolkits that are made just for opening locked doors, there are numerous popular methods for people of all skill levels to retrieve their keys without harming the vehicle. Utilizing an emergency service or performing a quick search online and the proper tools will help you unlock your car in no time, or you can take the easiest route and invest in a copy of your key to stay prepared for just such a situation.