Making sure your car is up to speed with preventive care is critical, especially when entering the harsher months of the year. For any season, there are particular areas of your car that you should focus more on in preparation for what's to come. For instance, the winter months make it necessary to make sure your windshield wipers are in good working condition—you don't want to get caught in a rainstorm without any visibility driving down the highway. Areas like Spring and Houston, TX are notorious for their scorching temperatures during the summer, and it's important to know what parts of your car need a little more attention when gearing up for that time of year. Furthermore, getting your car ready for those hot summer months won't be as difficult if you stay on top of preventive maintenance year-round. A holistic approach to car maintenance is always critical; the point is to give your car what it needs before it becomes an issue, or even worse, potentially causes an accident. Here are a few things to look at in preparation for those summer months.
Condition of tires
First, your tires are what keep you safely connected to the ground when driving; it is important to stay on top of your tire health, but even more so when the outdoor temperatures begin to rise. Checking your tires for uneven wear patterns, adequate tread, and keeping the pressure at the correct level are a few things that you can do to keep them in working condition. If you notice that your tires need a little more attention, you should be sure to schedule a tire rotation, a wheel alignment, or other procedures that will help keep your tires in the best shape. Bringing your car in for a tire inspection is a great way to be sure that your tires are road-ready and safe to drive on in higher temperatures.
Motor oil quality
Another important element of summer preparation is checking your motor oil. Tune-ups are never a bad idea when getting ready for summer months, in fact whatever excuse you can muster up to bring your car in to the automotive shop will help draw your attention to those nagging issues that now finally need to be addressed. When it comes to motor oil, you shouldn't mess around; this is what keeps your engine lubricated and running smoothly—without it, you'll be stuck on the side of the road, missing out on that beach trip. Your motor oil should appear clean and full at all times, and should be checked and/or replaced roughly every 3 months or 3,000 miles.
Coolant level
One of the most critical, and overlooked, aspects of preventive summer maintenance is checking your coolant levels. We've all seen an overheated car on the side of the road and thought to ourselves: "I'm so glad that's not me!" Well, it could easily be you if your coolant supply is diminished. Your car uses coolant to keep the engine from overheating, especially when it's fighting outdoor heat to maintain the proper internal temperature. An overall vehicle inspection can also reveal any cracked hoses or radiator leaks that could be the culprit of an overheating episode. Speaking of overheating, you can also take this opportunity to have your AC system checked out—replacing your cabin air filter, or at least having it looked at, is essential if you don't want to get stuck being "the one without air conditioning."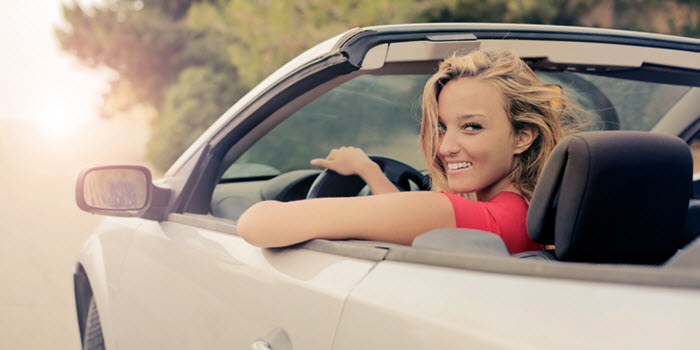 Take it to 'Das European Autohaus'
Owning a vehicle is a responsibility to our investment. While many will say that cars are a terrible investment, financially that may be true, but it's also true that we all need to have a reliable mode of transportation. If you are concerned about your car's readiness for summer, bring it by the experts here at Das European Autohaus; specializing in European imports, we are a dealership alternative that offers the same expertise and skill at a far more affordable rate. We want to make sure that you are driving a safe vehicle during the hot summer season in areas like Spring or Houston especially, where temperatures can easily reach triple digits. Don't get stuck on the side of the road overheated or without air conditioning—call to make an appointment today!